The Ministry of Foreign Affairs of China today published on its official website the Guidelines for the Protection and Assistance of Chinese Consular Affairs (2007 edition), which clarified the responsibilities of consular officials stationed abroad and listed 19 common problems in seeking consular protection. The full text of the Guide is as follows:
first part
Special reminder before leaving the country
> Learn about your country of destination. Collect as much information as possible about the customs, climate, security, AIDS, epidemic, laws and regulations of the destination country and take relevant preventive measures.
> Log on to the website of the Ministry of Foreign Affairs to inquire about the contact information of overseas embassies and consulates in China, as well as relevant overseas travel information such as travel reminders and warnings. If the destination country does not have diplomatic relations with China, the addresses and telephone numbers of the Chinese embassies and consulates in its neighboring countries can be known so that they can seek help.
> Check the validity of the passport (the remaining validity period should normally be more than one year), so as not to affect the visa application due to lack of validity of the passport, or due to expired passports affect the itinerary.
> Complete the visa of the destination country. Ensure that you have obtained the entry visa for the destination country and the transit visa for the country in which you are staying. The type of visa is consistent with the purpose of going abroad. The validity period and duration of the visa are the same as the travel plan. However, it should be noted that according to international practice, even if you have obtained a visa for a country, the country has the right to refuse you entry without giving reasons.
> Checking machine (car, boat) tickets. Check carefully whether the boarding (vehicle, ship) time and place shown on the ticket and the front-to-back link of the joint ticket are correct.
> Purchase necessary personal safety and medical insurance. You will have to face foreign unfamiliar environment, there are some hidden dangers in security, while the cost of foreign medicine is generally higher, it is recommended that you choose the right type of insurance, just in case.
>Make the necessary vaccination and carry the vaccination certificate (commonly known as the "Yellow Book") with you. If conditions permit, it is best to do a full physical examination.
> It is forbidden to enter or leave the country with drugs, international embargoed articles, protected animal and plant products, and other items prohibited in the country of travel.
> Carefully choose to carry personal medicine. Many countries have strict regulations on the entry of drugs. To reduce unnecessary trouble, they should understand the customs regulations of the countries concerned before leaving the country and select the types and quantities of drugs they can carry within the allowable range. If you need to bring certain medicines to treat your own illness, you should ask the doctor to prescribe the medicine and prepare the foreign language instructions for the medicine and the purchase invoice.
> Pay attention to the import restrictions of the customs of the country of destination on food, animal and plant products, and foreign exchange. If you carry a large amount of cash, you must declare it to the customs as required. Never carry luggage or items for strangers.
the second part
Remind after leaving the country
> Respect local customs, comply with local laws and regulations, and pay attention to traffic safety (pay special attention to countries driving left). Strictly stay in the country concerned in accordance with the time allowed on the visa or residence permit.
> If you need to stay abroad for a long time or the situation in the host country is unstable, it is recommended that you register with the Chinese embassies and consulates in order to allow the consulate to contact you in an emergency.
> Pay attention to anti-theft, anti-fraud, anti-fraud, anti-robbery, anti-hit. Do not open the door to strangers in your residence; do not let children tell strangers that their parents are not at home; try not to carry valuables or large amounts of cash with you when you go out, and do not store large amounts of cash in your place of residence; do not place valuables in the light of private cars. If the tires are tied, be sure to lock the doors when repairing the car; do not place important items such as documents, wallets, and passports in plastic bags that are easily cut by weapons; do not call taxis in the dark; don't let strangers ride easily. Your car; don't walk with strangers; be calm in public, don't speak loudly, avoid standing out; don't argue with others in public places; don't scramble in the street to prevent blackmail; don't On the black market, exchange money; if the police checks your passport and other documents, you should first ask him to show his documents, write down his police number, police car number; when he pays a fine, do not give it to the police on the street, but pay the fine to the bank and other designated location.
> In the event of being robbed, stolen, cheated or beaten, the local police should be immediately reported to the police, and they should be required to issue a police certificate so that they can apply for insurance claims and reissuing certificates.
> Pay attention to local newspapers, television and other media information, understand the local political, economic, and social situation, be good at neighbors, do as the Romans do, adapt to local life as soon as possible, and integrate into local society.
> When your legitimate rights and interests are infringed, you must solve them in a proper way. Do not take bribery or other illegal methods to avoid complicated problems.
> Memorize local emergency fire, police, emergency and other emergency telephones.
> Take care of your body. Pay attention to eating healthy, try not to eat undercooked food or drink uncooked water (except regular canned mineral water); do not go to the affected area, radiation area, gambling, pornography and other places.
> Maintain normal contact with family or friends by telephone or email to avoid fear of relatives and friends.
the third part
What consular officials can do for you
You can recommend lawyers, translators, and doctors to help you with litigation or seek medical assistance.
You can provide advice and necessary assistance in evacuating dangerous areas when there are major emergencies in your country of residence.
You can visit you at your request when you are detained, arrested or served a sentence.
You can help you inform your relatives of accidents or injuries in the event of an accident.
You can help you to contact your relatives in case of difficulties in your livelihood so that you can solve the necessary expenses in time.
You can help you find missing or long-lost friends and relatives.
√ You can issue, reissue, reissue travel documents and raise relevant information on travel documents for Chinese citizens legally residing in foreign countries in accordance with relevant laws and regulations of the People's Republic of China.
√ You can issue travel documents or proof of return for lost Chinese travel documents or undocumented Chinese citizens.
√ You can handle the notarization and certification of relevant documents for Chinese citizens in accordance with the relevant laws, regulations of the People's Republic of China and relevant international treaties; and handle marriage registration procedures among Chinese citizens without contradicting the laws and regulations of the country of residence. (Note: The notarial certificate issued by a notarial office in China cannot be directly certified, nor can any other certificates or instruments issued by relevant Chinese authorities be notarized.)

The dumbbell, a type of free weight, it can use in home and in the gym, is a piece of equipment used in weight training. It can be used individually or in pairs, with one in each hand.
There are currently three main types of dumbbell:
Adjustable Dumbbells , Fixed-Weight Dumbbells, "Selectorized" Dumbbells .
According to different appearance techniques, it has the following types of dumbbell:
Cast Iron Dumbbells, Neoprene Dumbbells, Urethane Dumbbells, Vinyl Dumbbells and Rubber Dumbbells .
According to different shapes, it has the following types of dumbbell:
Hex Dumbbells, Round Dumbbells and Studio Dumbbells.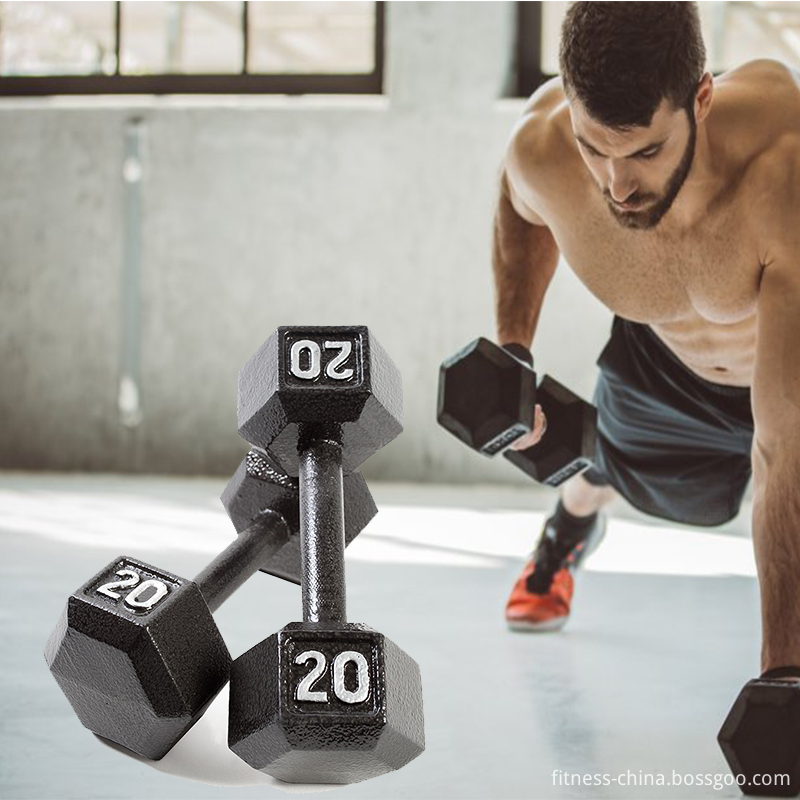 Dumbbells
Rubber Dumbbell,Hex Dumbbell,Plastic Dumbbells,Commercial Dumbbell
AZJ (China) Fitness Products Co., Ltd , https://www.fitness-cn.com