I. Introduction:

In the era of commodity development, packaging plays an increasingly important role in the entire circulation of goods, and how to solve the problem of packaging positioning is particularly important. This article mainly describes the basic principles and methods of product packaging positioning and some problems in the process of packaging positioning.

Second, the meaning of product packaging positioning:

"Product orientation" refers to what kind of associations and opinions we want consumers to make about our products. Think of our company and its brand positioning; associate all the same products in the market, namely product positioning and consumer target positioning.

1. Brand positioning: Brand refers to "who". Who sells? A traditional old company? A dynamic new brand? A successful businessman? Or a rising star in the market? In daily life, the problem to be solved by brand positioning is: How exactly do we want consumers to associate company names (that is, to use "company" trademarks) or one or more product brands? Here, the brand positioning, brand identification, and brand series positioning (as opposed to individual product positioning) are some of the elements to consider.

2. The product's positioning product refers to what it is. What to sell? A popular product? A popular product? A best-selling product? A commodity? A cheap product? A gift or a status symbol? The problem with brand positioning is that we want consumers to think about how much new products we have and the similar products already on the market (whether it's competitors or ours). Here we have to consider the factors related to product positioning are product categories, product specific features, use methods and occasions, prices and levels.

3. Consumer Targeting Consumers refer to who is the main target of sales for whom? Is a teenager? Is it women? Is it a positive object or a potential object? It is the whole family...? We need to consider whether the consumers of this product will feel that the new product is different from the existing products in the market. In the positioning of related products, we must consider such factors as human and psychological objects. Who? what? Who to sell to? In the relationship between brands, products and consumer objects, the phrase "who sells something to whom" summarizes the whole content of positioning.

three. Product packaging positioning method Brand positioning, including: company brand, product brand, company logo, brand identity, brand series positioning (as opposed to single product positioning), single product positioning, etc.

2. Product positioning To use product positioning, we must identify four issues related to the product: product category, product features, usage methods and occasions, price and quality.

(1) Product Category We want consumers to associate this product with this product or that product? In addition, different positioning strategies will also enable the products to be sold through different channels. The packaging of fresh milk will be sold through the market, and the packaging of fitness foods will be distributed through the malls of healthy products. If sold in a supermarket, the good-packaged dairy products will also be displayed on different shelves. This answers some questions that some people often raise. Can the same product be used at the same time and can be packaged in two different packages? Target market? The answer is yes, but it is not consistent with professional ethics.

(2) Product Features We want people to have a view of a product that has this rather than one characteristic.

(3) How to use and where do we want people to use it, or when will they use this product during the day?

(4) Feelings of price and quality We hope that people will feel cheap, generally, or expensive for this product. Experience tells us that the actual sales price of a product should be consistent with the appearance and price of the product. If the appearance of a package does not match the price of the product, consumers will have doubts. Any kind of packaging design, regardless of its positioning, can be packaged by the purposeful use of appropriate patterning techniques, such as bright, intense colors, different layouts and quiet and rational designs, plus bronzing, embossing, and high gloss processing. Give people a feeling of cheap, medium or high-end.

3. The positioning of consumer objects here is. What kind of person or what kind of person we especially hope to become the potential consumers of our products.

(1) What kind of crowd mainly refers to a group of people, such as a certain age group, a certain occupation, a certain heavy sex, etc.

(2) Psychological objects of psychological objects, mainly referring to different lifestyles, individualities, and different national interests. Psychological design can not only be suitable for people who belong to a certain cultural stratum. And it can be suitable for people who have a special design style. Therefore, in the design of mind positioning, we are closer to marketing art than products.

4. The essence of packaging and positioning packaging is structural modeling and its materials. In addition to the functions of packaging and protecting products, packaging also has the function of information transmission. The shape of the packaging construction material, the cover body and the label all have the function of expressing a kind of positioning information. From this it can be seen that the packaging is designed to:

(1) Materials, such as plastics, glass, cardboard, and composite materials.

(2) Modeling, including industrial modeling or patented modeling (3) Plane effects, including the simplicity of the decoration and embossing.

(4) Shape size, including single package, large package container, family usage, and combination package.

(5) Easy to use, convenient to use, multiple use of the lid and easy to open. 5. The best comprehensive positioning Above we analyzed the positioning methods of various products. In fact, if we summarize the above mentioned factors, we can get the following seven main positioning design methods: Related brand positioning; Related products Positioning; Targeting consumer objects; Relevant brand positioning; Positioning of relevant brands and consumer objects; Positioning of related products and consumer objects; Positioning of brands, products, and consumer objects. The main work we have to do is to make a selection of various possible design options and to screen out the best design solutions that can make the products best-selling under the current market conditions. This kind of predictive decision determines the best positioning of the brand, product, and consumer. As far as packaging is concerned, various kinds of positioning information content can often be transmitted in different parts of the packaging.
About Us
We are a specialized manufacturer of PP Woven Sacks, Pp Woven Bags, Jumbo Bags , Cement Bags and related products. After years of development, it has become one of the largest production base for bulk bag manufacturing with the annual output of over 800, 000 pieces. The company has solid technical force, advanced processing equipment, strict control system(which has obtained ISO9001: 2000 confirmation and SGS certification)and perfect management. Reputation is the top priority and quality is the first, is the principle of the company.

Our FIBC / PP woven sack / Pp Woven Bags / cement bag / sand bag / pp woven bag / jumbo container bags' specification are,
1) the Pp Woven Bags character are dust-proof, moisture-proof, bear the radiation, safety and substance.
2) Enough intensity on structure, convenient to load and discharge, suit mechanical load and unload.
3) Jumbo Bags Widely used in chemical industry, cement, corn, mineral products and other powdery, granular and massive goods 'packing
4) The safe weight loading (swl)is froom 0.5-3ton, with a cubage froom 500-2300L. The safe factor can be designed to 3: 1, 5: 1, 6: 1 according to the customers'requirements.
5) With the type of tubular and square structure. With single spourt or filling and discharging spourt. Various specifications for one time and rotative use bags to meet different needs.
6) Moisture-proof container bags with PE liner or lamination fabric.
7) Marks such as logos and names of the goods can be printed on the bags on client 'requests
Our Pp Woven Sacks, big bag/ Pp Jumbo Bags /Cement Bags/FIBC jumbo bags /PP big bags can be
1) Any size of Pp Woven Sacks is available
2) UV treated for our Pp Woven Sacks
3) For packing cements, fertilizers, and beans and so on
4) Material: PP fabric coated or not
5) Weight: 150g, 160g, 170g, 186g, 195g for your requirements
6) Color available: Beige, white, yellow
7) Load capacity: 500kg; 1, 000kg; 1, 500kg; 2, 000kg; 2, 500kg; 3, 000kg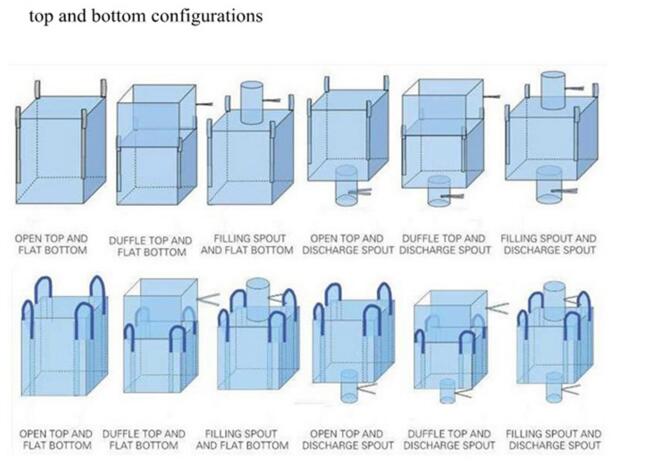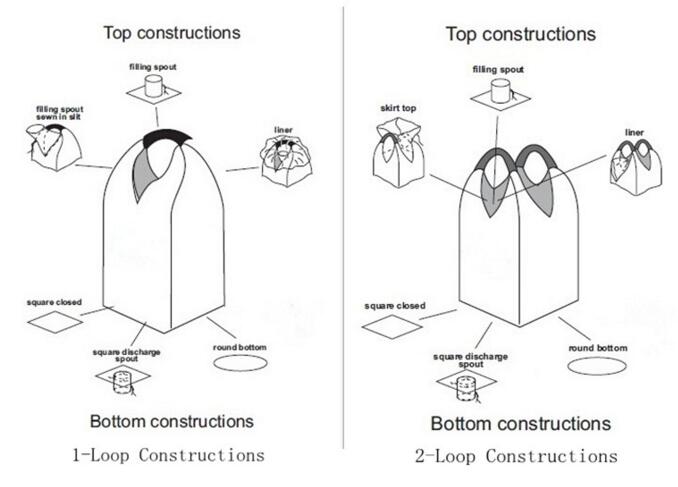 Other Bags
Pp Woven Sacks Wholesale,Jumbo Bags,Cement Bags,Promotional Bags
WenZhou JinYuan Packing Manufacture Co.,Ltd , http://www.tote-shoppingbag.com